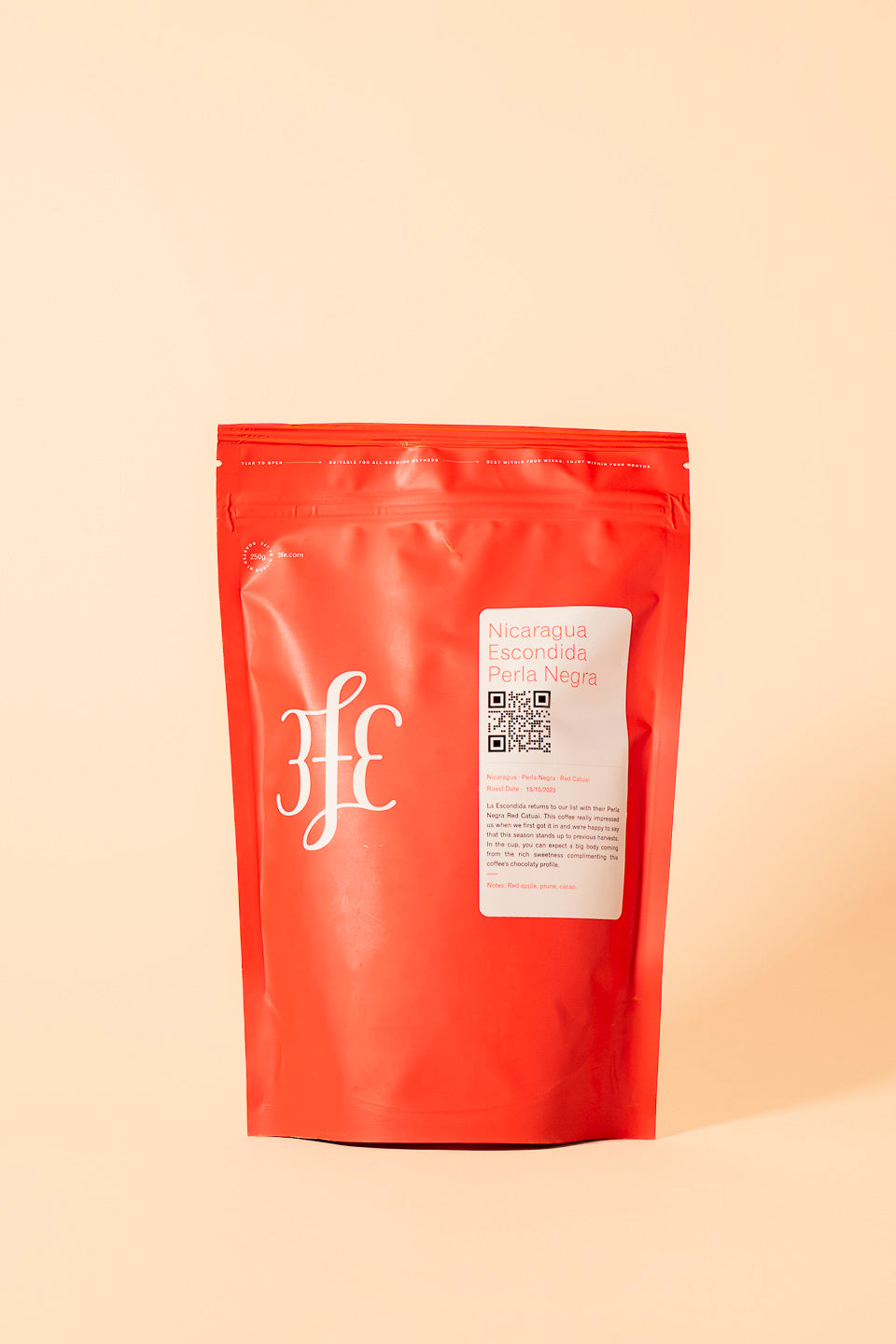 3fe | Nicaragua - Escondida: Perla Negra, Red Catuai - 250g
Red apple, prune, cocoa.
La Escondida returns to our list with their Perla Negra Red Catuai. This coffee really impressed us when we first received it and we're happy to say that this season stands up to previous harvests. The catuai variety is not very common in Nicaragua and was planted on the farm not only because of its cup qualities, but also for its ability to resist the challenging weather conditions facing the area. In the cup, you can expect a big body coming from the rich sweetness complimenting it's chocolaty profile.
COUNTRY: Nicaragua
FARM NAME: Escondida
FARM OWNER:

 

Erwin Mierisch
ELEVATION: 975-1,230 m.a.s.l.
VARIETY: Red Catuai
PROCESS: Washed