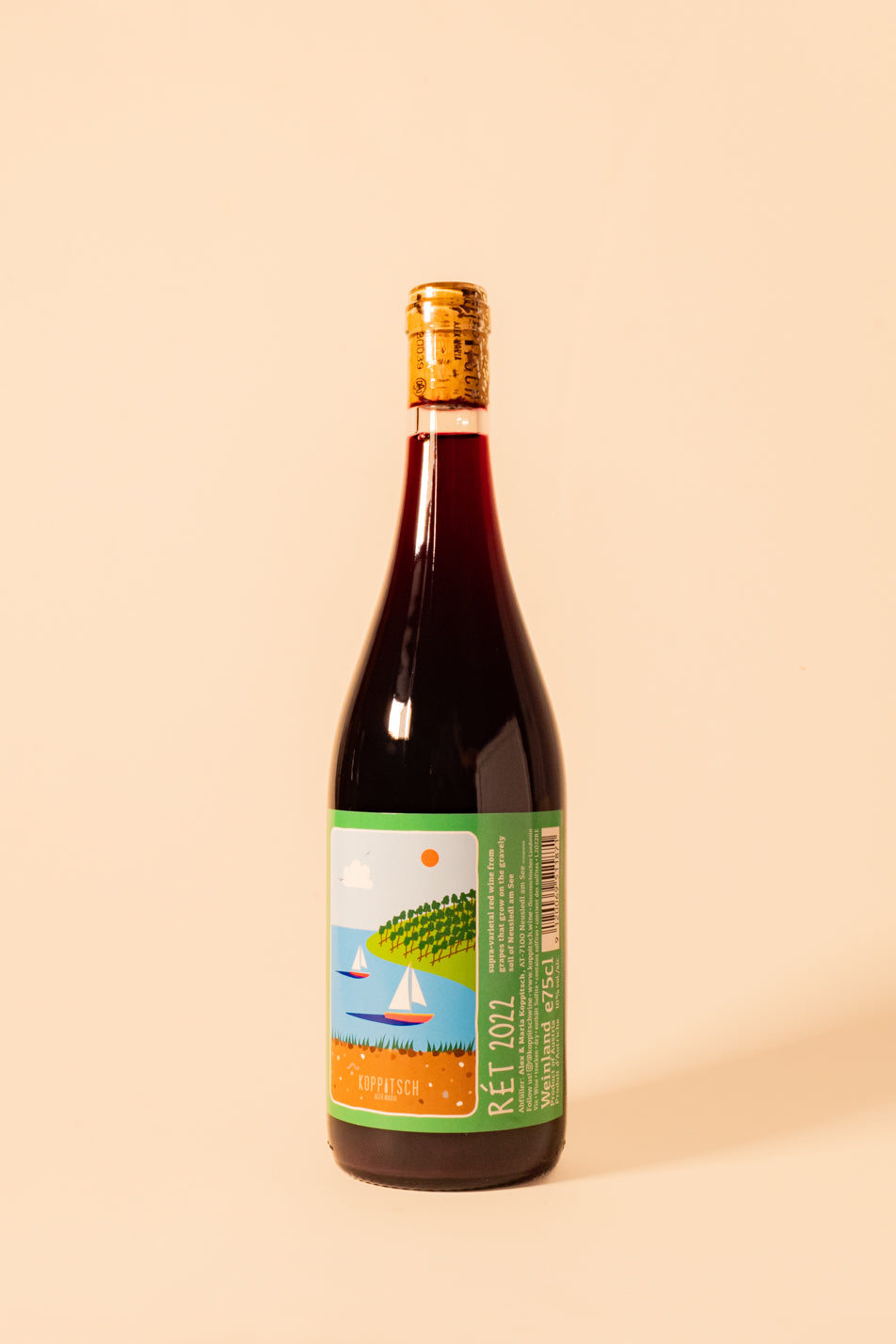 Koppitsch | Rét - 2022
Origin: Austria - Burgenland

Grapes: 80% Rotburger (Zweigelt), 20% St. Laurent

Process: The grapes were hand-picked, destemmed, and naturally fermented on skins for 6 days without additives. After pressing, the juice was transferred to stainless steel tanks and large acacia barrels. The wine matured on gross lees for 7 months without any additives, fining, or filtration. It was blended together shortly before bottling without the addition of sulfites and left unfiltered.
Flavor profile: "The perfect definition of a light, cold-drinking red wine. It presents a delicate vegetal note, intertwined with the rich sweetness of black currant jam."
About the producer: Koppitsch is a family-owned winery located in the Burgenland region of Austria. They are dedicated to producing wines that reflect the unique characteristics of their vineyard sites. The name "Rét" is a Hungarian word that translates to grassland, field, or meadow, reflecting the history of the land where the grapes grow. The vineyard sites for this wine, Hutweide and Prädium, are located on top of the Wagram-Plateau, 50m above the lake, and feature mostly sandy soil underneath a very intense layer of gravel, alluvial soil from the ancient Danube river. The winery is committed to natural winemaking processes and uses a natural cork from Portugal for their bottles.