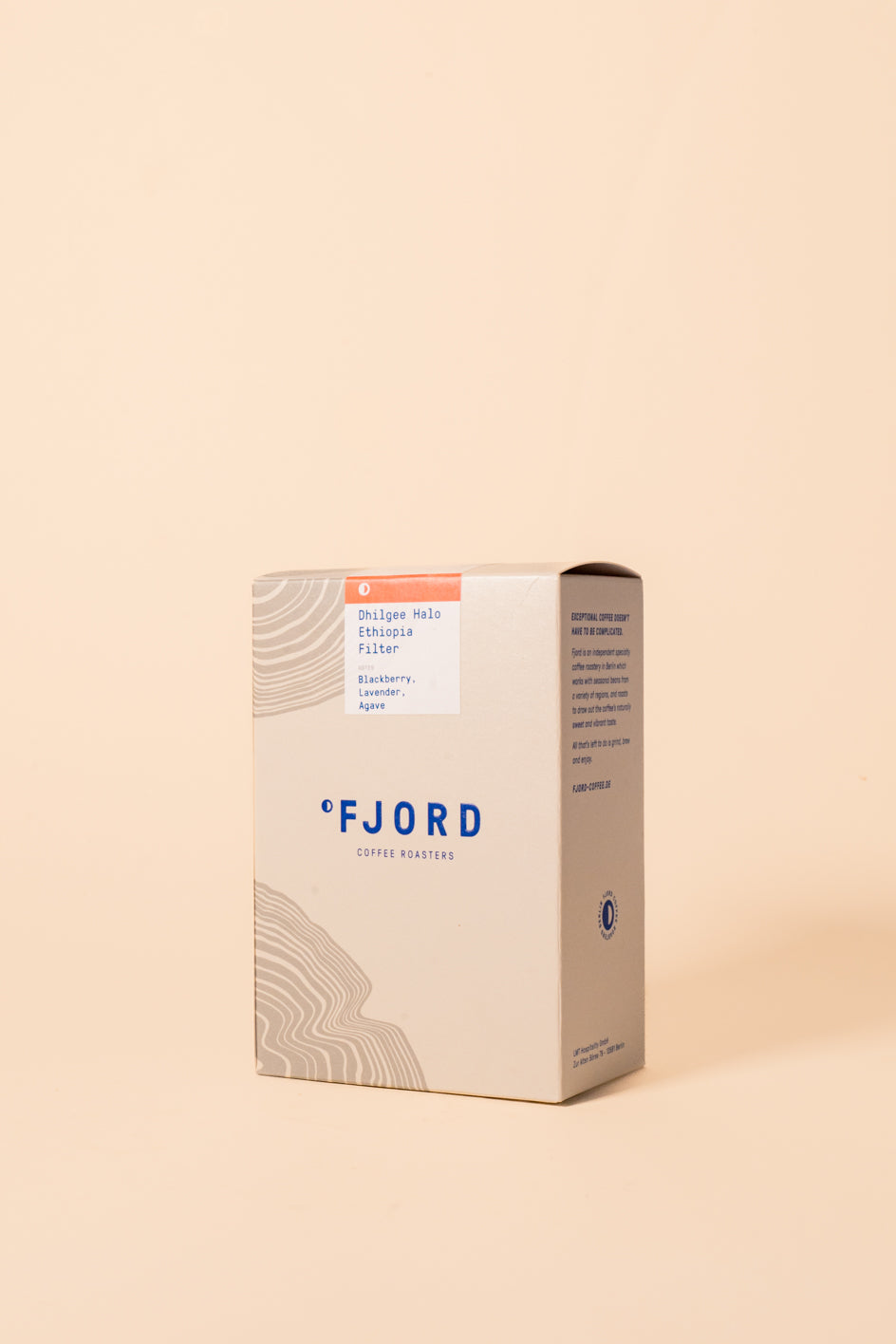 Fjord Coffee | Ethiopia, Dhilgee Halo Filter - 250g
Flavour Notes: Blueberry, Lavender, Agave

Origin: Gedeb, Ethiopia
Farm/Washing Station: Dhilgee Halo
Processing: Washed
Variety: Heirloom
Altitude: 1925 - 2210
Complex florals and deep fruit from the birthplace of coffee.
This coffee is grown by more than 170 smallholder farmers in the area surrounding Gebed. This specific station, Dhilgee Halo, buys cherries from these local growers, whose farms are on average between 0.5 to 2 hectares in size and sit between 1925 and 2110masl.

Dhilgee Halo is located at 2100 masl, closer to Worka Town in Gedeb in the South of Ethiopia. Bordering the famous regions of Yirga'chefe and Koch'ere, this area ia known for its unique floral characteristics, stone fruit sweetness and wide array of genrtic diversity among the wild coffee growing throught the local forests.

Halo is the one of largest growing area in Gedeb, with a total area of 1240 hectares of coffee farms.  The location of this washing station is close to the farms which means that no farmer needs to transport their cherries for more than 40 minutes before reaching the station.
We selected this coffee for its sweetness and unique florality, including notes of blueberries and stone fruit, subtle florals of lavender and white flowers, and a sweetness that reminds us of agave syrup.