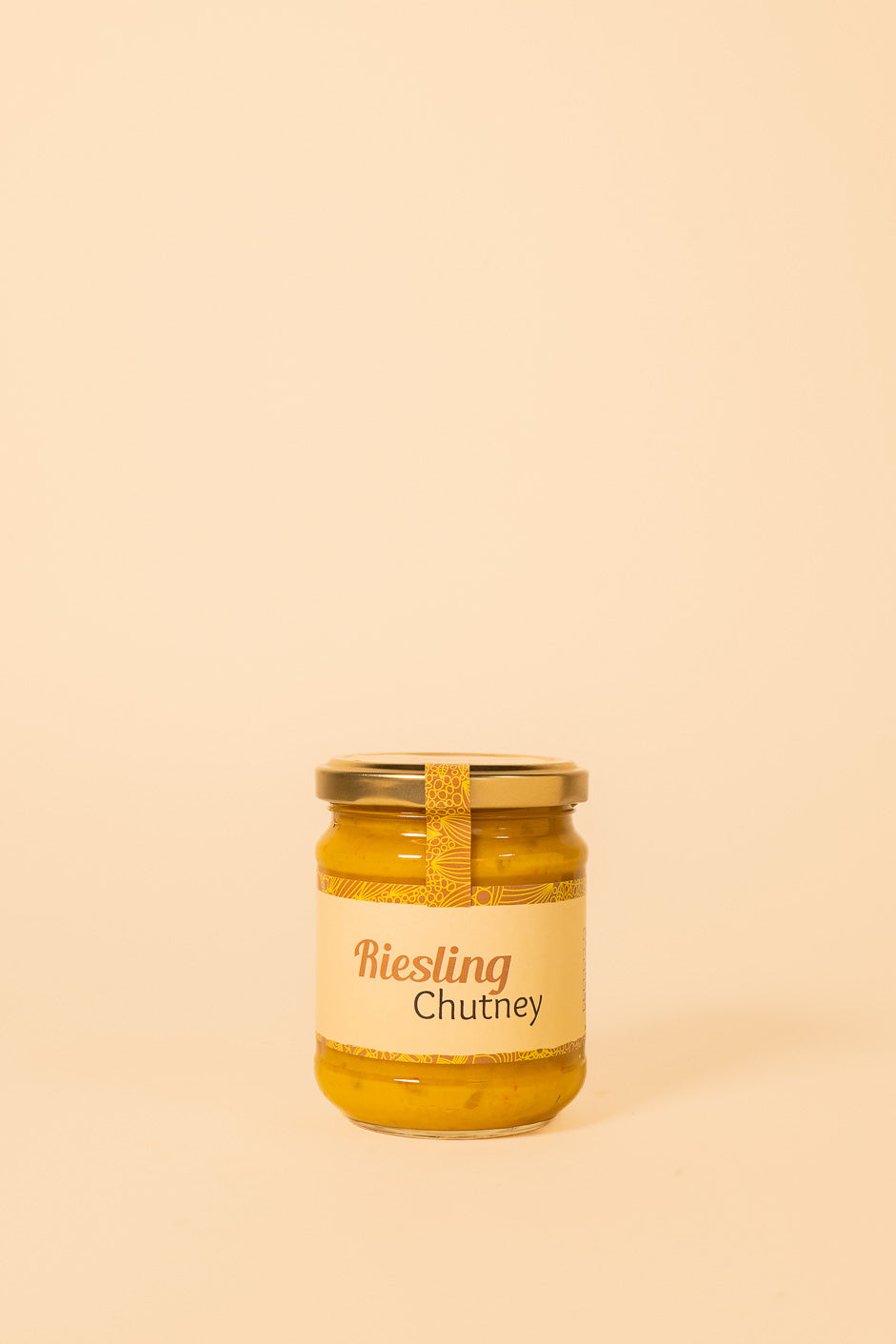 Hause Kaltenthaler | Riesling Chutney 190ml
In stock
Hause Kaltenthaler
A strong, spiced dip for all short roasted meats, the ingredients such as mango, wine vinegar, curry, mustard seeds and Riesling give the menu a special touch.

A sweet and well spiced curry chutney, great for cold cuts, alongside fried meats. With Käsekrainer extremely comforting!
The Kaltenthalers have been producing wine since 1982 on their family farm in Worms, Rheinhessen, one of the warmest and largest wine-growing regions in Germany. Located in the triangle of Worms, Mainz and Bingen, the southernmost tip is home to the magnificent Wonnegau region. Here in the district of Herrnsheim in Worms, Haus Kaltenthaler wine and vinegar manufactory is located as a farmhouse surrounded by vineyards on the Rhine. Away from the town centre, nestled in a small valley where nature is still close at hand, they now work together with five permanent employees. Their motto: "Good raw material grows in the field", embodies their approach. Through organic and regenerative farming practices, Haus Kaltenhalter's lower yields mean that the plants are not under so much stress and plant health increases In this way, they can produce wines and vinegars of high quality that are full of character, wholesome and authentic through gentle, minimal vinification. These are honoured annually by the submission of selected products with numerous awards. This third generation vineyard make no distinction in the production of the wines, whether later for the vinegar or directly for the wine sales. Quality always comes first. This means that the grapes are harvested as early in the morning as possible. In order to be as independent as possible from external energy sources and to keep our footprint as small as possible, we also rely on the power of light in the form of solar cells on our roof. Working with nature, not against it!