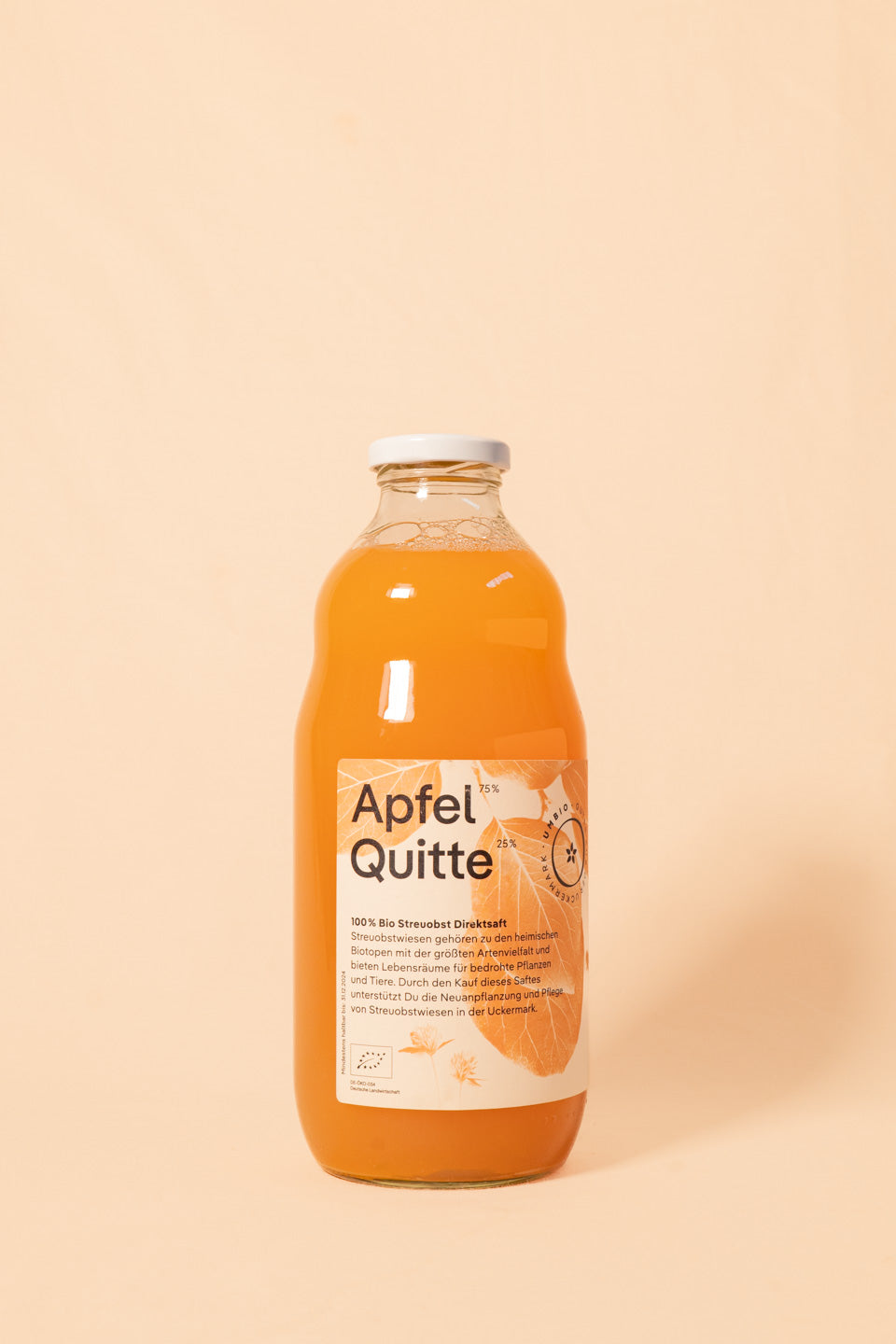 Umbio | Apple and Quince Juice from Uckermarkt 1L
A blend of Apples and Quinces from meadow orchards. Taste of fresh sweet and sour apples, with the tartness and jamminess from quince.
100% Organic Direct Juice from Meadow Orchards: Grown, Pressed and Bottled in the Uckermark Region. UMBio juices are not filtered to preserve their typical taste and are therefore naturally cloudy. We also ensure that the flavours and aromas are preserved by gentle pasteurisation at a temperature of <80°C. This means that you can enjoy the unique taste of UMBio juices. So you can enjoy 100% fruit!