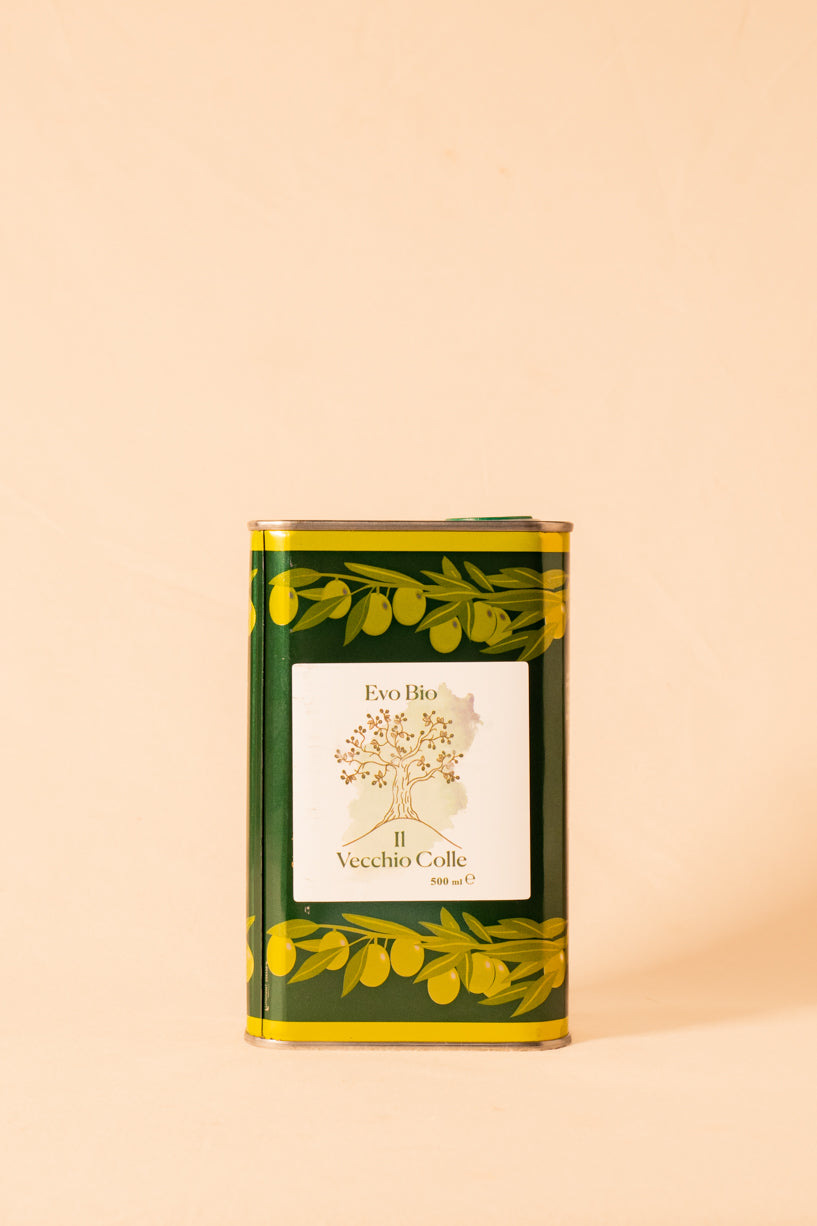 Il Vecchio Colle | Evo Bio - Extra Virgin Olive Oil - 500ml
Origin: Italy - Calabria
Olives: Carolea, Coratina, Leccino, Nocellara Messinese
Process: Organic farming, cold pressing
Flavor profile: This extra virgin olive oil is characterized by an intense fruity aroma and a golden color. It has a pleasantly fruity taste, tending towards artichoke, with herbaceous notes, green apple, and almond. It does not cover the flavors of dishes but gives them an unmistakable touch of refinement and high-quality delicacy.

Pairing: Wonderful with savoury fruits salads, apricots, orange...
About the producer: Azienda Africola Gismondi - Il Vecchio Colle is a producer committed to organic farming, ensuring the production of high-quality extra virgin olive oil. Their oil is made exclusively from a blend of Carolea, Coratina, Leccino, and Nocellara Messinese olives, which are grown in the Calabria region of Italy. The olives are cold-pressed to preserve their natural flavors and health benefits.