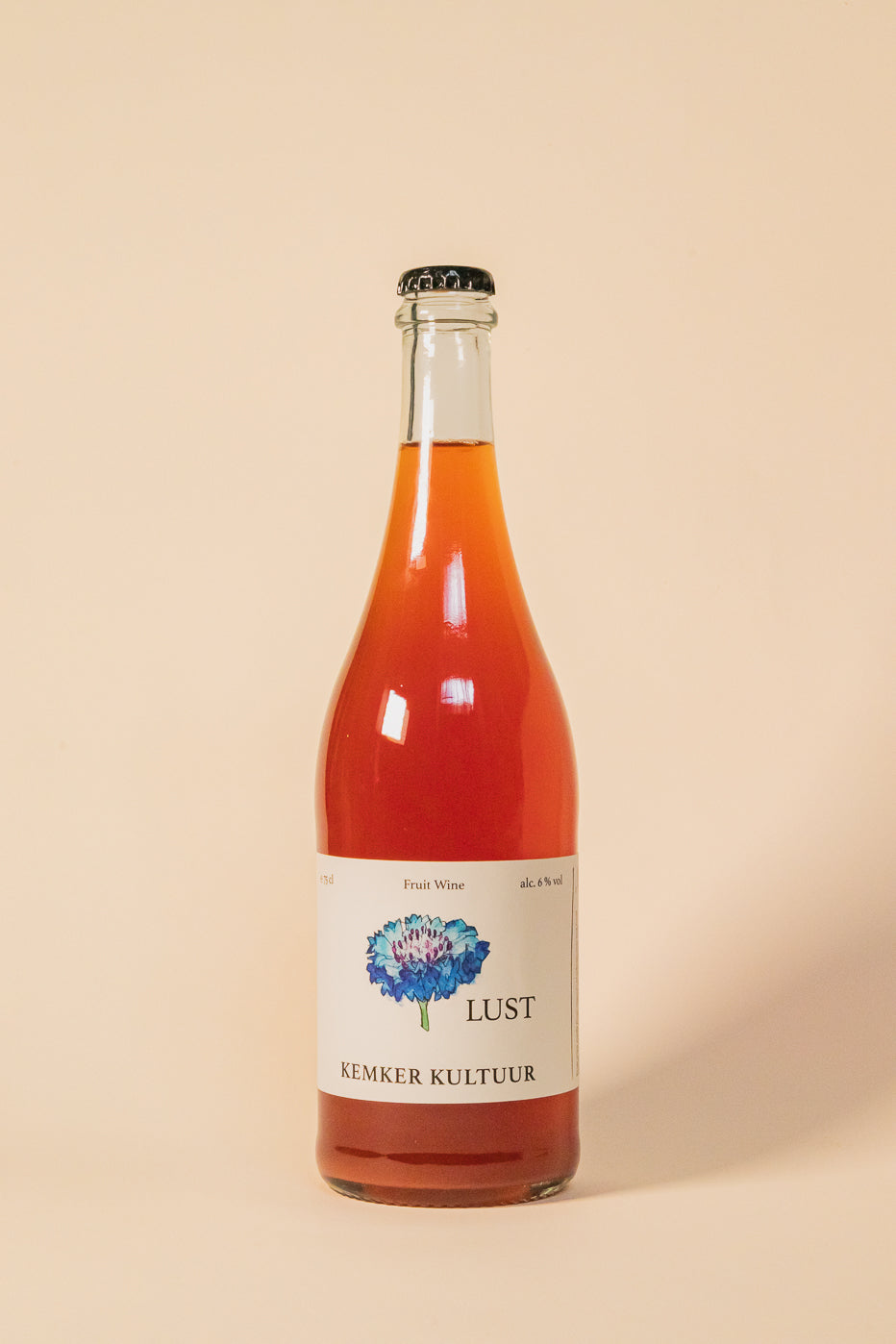 Kemker Kultuur | Lust no. 01-2021 "Cassis" 750ml
Fruit wine made from organic blackcurrants and local apples.
Notes of herbs, roses, berries, Gamay and black tea.
Harvest of 2021, batch no. 01-2021.
Alc. 6%
Content 75cl
About Kemker Kultuur: 
Our brewery is located in the countryside in Alverskirchen – a small village near Münster, Germany. We brew beers that are inspired by our local history and agriculture. We ferment our beers and ciders with our house culture or spontaneously by our local microflora. When the weather allows we will use a coolship. The ingredients for our concoctions are sourced sustainably and locally whenever possible. Operating since February 2017.