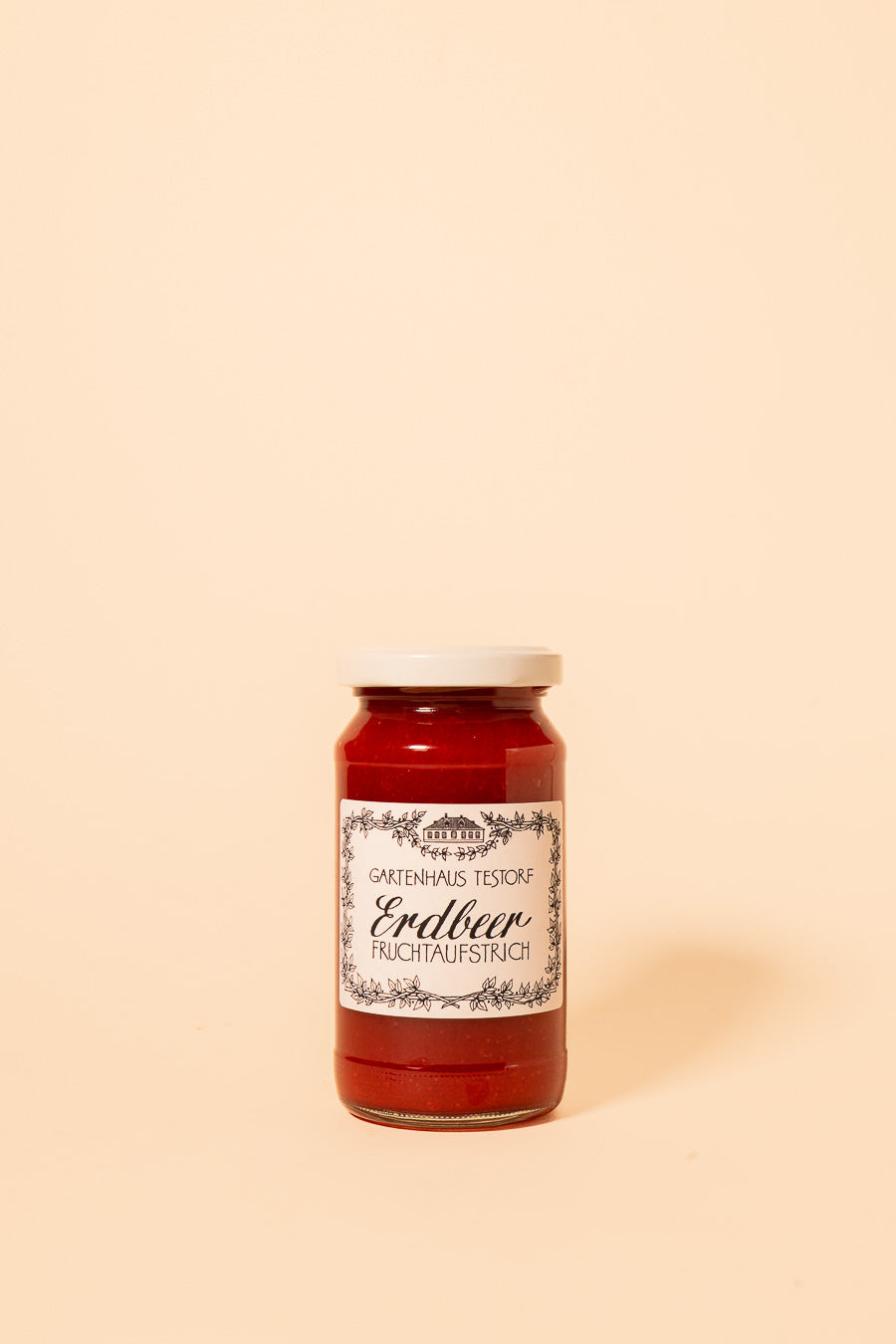 Gartenhaus Testorf | Strawberry Jam 240g
Back Soon!
Gartenhaus Testorf
Inspired by the taste of the Senga Sengana strawberry variety: firm, dark red fruits that taste intense and very aromatic. Marinated overnight with a little redcurrant juice, a little sugar and apple pectin before boiling them down in small batches to make a fresh and fruity spread with a special texture.
Small batches, made with carefully selected fresh fruit in copper pots, with a very high percentage of fruit and many handed down secret techniques.